Lover Under Cover are proud to announce that we have been signed to Scream`n´Shout Agnecy. We are in really good company here. How about acts like Danger Danger, Madmans Lullaby and our friends from Scandirock Network Nubian Rose. We are really looking forward to the upcoming shows and to meet all you guys out there.

Please visit Scream`n´Shout Agency for more info:
http://screamandshout.se/artists/lover-under-cover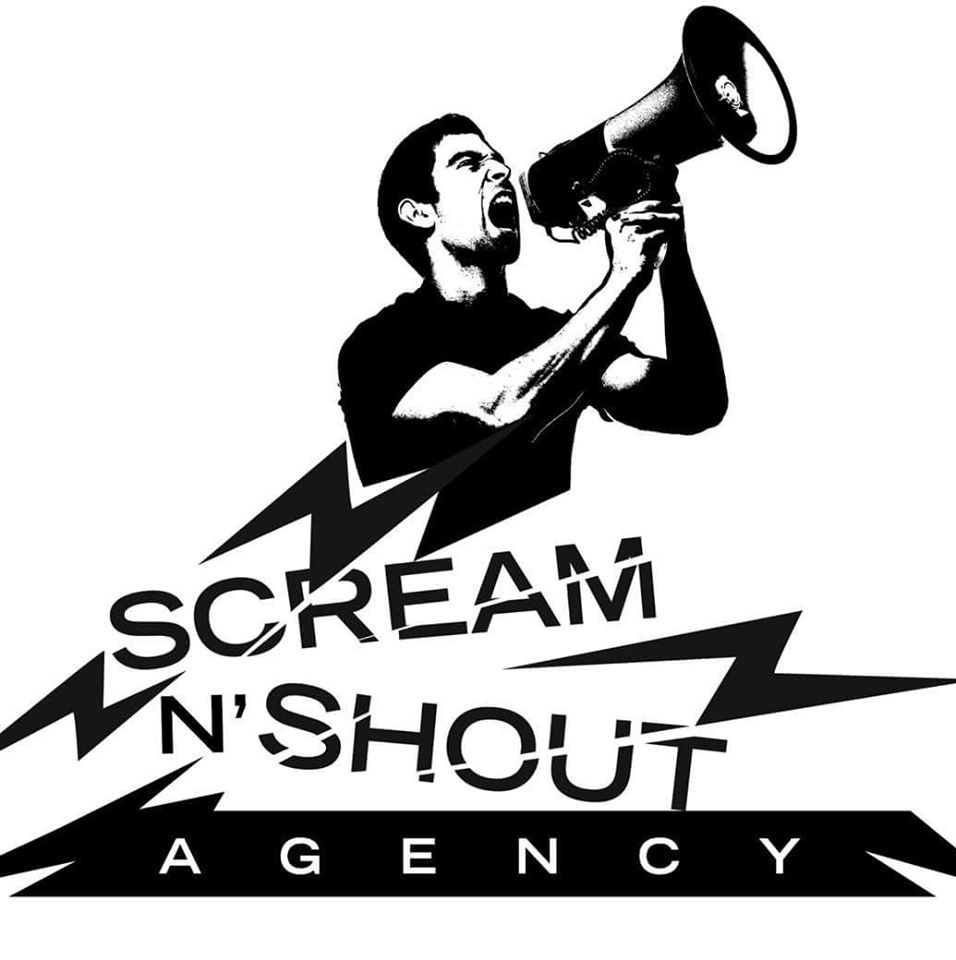 2015-10-30
Mr Imre Daun new Drummer of Lover Under Cover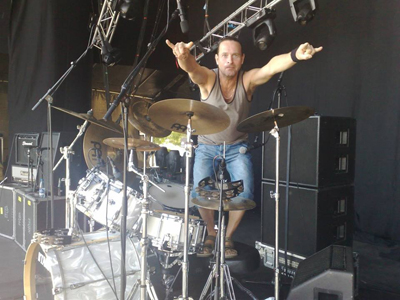 We have the great honour to present the new drummer of Lover Under Cover. Ladies and gentlemen. Will you please welcome  (***** Drumroll*****) Mr Imre Daun !!!

If you are a fan of Mikael Erlandsson and Martin Kronlund's earlier band "Salute" then you alreday now who Imre is. He
is the drummer in the legendary band "Gypsy Rose" together with Martin Kronlund and also the man behind the drums in the magnificent Swedish band "Don Patrol".  Imre brings a lot of routine to LUC and a rock hard steady beat that will blow you guys away for sure. So please give him a BIG hand and welcome to the lover Under Cover family.
2015-09-14 
Our dear drummer Perra Johansson has decided to leave LUC. Perra is a hard working man, and because of his job and family situation and the fact that our brothers in rock Coldspell are pretty busy  there is simply not time enough to make the puzzle work. There are absolutely no hard feelings between us and we are still the best of friends. We wish Perra all the best and who knows what the future will bring. We love you bro. New drummer will be announced shortly.
2015-05-29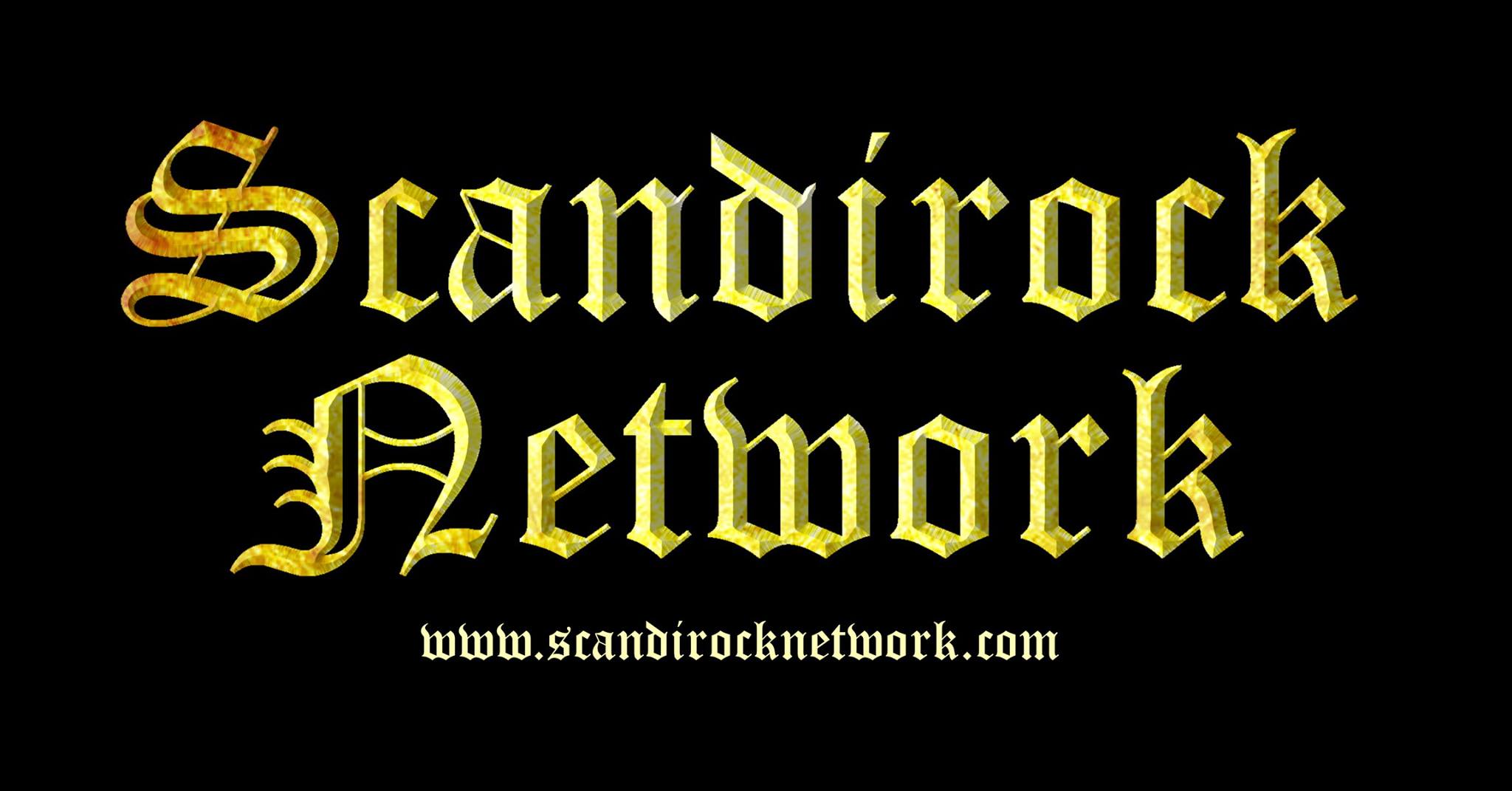 Lover Under Cover joins Scandirock Network.
We are truly blessed with awesome fans from all over the world and we are so grateful for all your support. There is a lot of great bands here in Sweden today, especially in the melodic rock genre.Therefore we would like to invite you all to be a part of the brand new Scandirock Network.
Scandirock Network is a collaboration between seven leading acts in Swedish Melodic Rock / AOR that have been created for you, the fans in order to make it easier to find high quality Swedish AOR. If you perhaps only heard one or two of the bands on this site before, you will most likely find new favourites here.
We are also very proud to be supported by Väsby Rock Festival who shares the same passion as we do that Swedish melodic rock / AOR should get the worldwide attention that it deserves.So please join us and our friends and help us spread the word around all over the globe about Scandirock Network and these awesome bands.
Join us right now. Join us in Scandirock Network.
See you all soon.
Anette Olzon (Ex Nightwish), Coldspell, Eclipse, Grand Design, Lover Under Cover, Nubian Rose,
Sapphire Eyes, Väsby Rock Festival.

Visit Scandirock Network on the web: HERE

Visit Scandirock Network on Facebook: HERE


2015-05-21

Something really cool is about to happend. Tune in on May 29 and you will find out more.


2014-10-14
On Saturday 2014-10-18 it´s exactly 3 months since our gig at Väsby Rockfestival. To celebrate this we will release Lover Under Cover The Roadmovie. A little story about our adentures before, during and after this great festival. A lot of backstage footage, a lot of fun, a lot of music and som other crazy stuff. This is a movie you don´t wanna miss.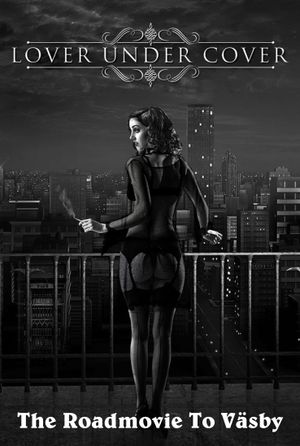 2014-05-22
Due to reasons beyond our control we are sorry to say that our planned reinforcement for Väsby Rockfestival will not happend.This is because of a changed situation in his personal life.This will not affect Lover Under Cover,s apperence on Väsby Rock in any way. We are looking forvard to meet you all in Stockholm in July. 

2014-05-19
We got some REALLY EXCITING NEWS for you. On friday the 23 of May we will announce a absolutly fantastic reinforcement to Lover Under Cover for Väsby Rockfestival.We will be joined by a musician of absolute worldclass with a cv to die for. Feel free to take a guess. On Friday you all will know ....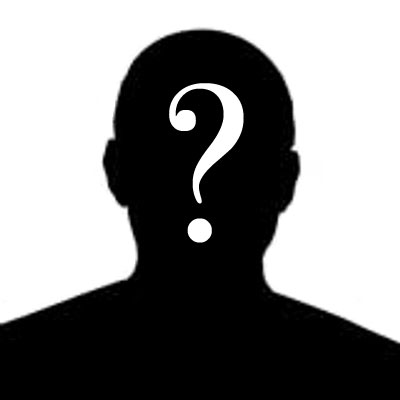 Lover Under Cover are back with a brand new album, hailing from Sweden this quartes combine elements of Coldspell, Last Autumns Dream, Treat and many more great Scandinavian Rock bands. The band was formed by Mikael Carlsson and they have already shaken the very foundations of melodic hard rock with their debut outing "Set the Night on Fire" (Esm246). Soaring harmonies, slick guitar solos and plenty of keyboards feature in their sound and with a knack of producing infectious melodies they will have you begging for more. This is their brand new album and these boys are ready to start 2014 with a bang. With a tight production from Martin Kronlund you can be sure of a very polished performance all round. Songs like "Into the Shadows", "Miracle" and "Crushing Stones" are all fantastic slabs of melodic hard rock, in fact there are no fillers to be found, just well-structured melodic hard rock. This is a fine follow up to their 2012 debut. Lover Under Cover are a band to look out for in 2014 and if well-crafted melodic rock of the highest order iswhat you crave for then this is an essential purchase.  


2013-01-08

It is time to check out our friends in GREECE !!
The guys at ROCKWAY.GR have had their yearly
vote for BEST RELEASE 2012. So our new best friend is
Notis Gkillanidis that put LOVER UNDER COVER in TOP of his list.
Check it out !!!

01. LOVER UNDER COVER: "Set The Night On Fire"
02. AOR: "LA Temptation"
03. DANTE FOX: "Lost Man's Ground"
04. JIMI JAMISON: "Never Too Late"
05. KISS: "Monster"
06. RICK SPRINGFIELD: "Songs For The End Of The World"
07. PRIDE OF LIONS: "Immortal"
08. MAGNUM: "On The 13th Day"
09. THRESHOLD: "March Of Progress"
10. ECLIPSE: "Bleed & Scream"
11. HESS: "Living In Yesterday"
12. RUSH: "Clockwork Angels"
13. EUROPE: "Bag Of Bones"
14. HALESTORM: "The Strange Case Of"
15. H.E.A.T.: "Address The Nation"
16. JEFF SCOTT SOTO: "Damage Control"
17. VAN HALEN: "A Different Kind Of Truth"
18. BRUCE SPRINGSTEEN: "Wrecking Ball"
19. SOUNDGARDEN: "King Animal"
20. SUNSTORM: "Emotional Fire"

Here is the link to the whole vote:
http://www.rockway.gr/parallel-words/item/4568-top-20-2012-editors-choice
2012-12-30
In the latest issue of FIREWORKS MAGAZINE No:55 (UK)
there is a full pageinterview with Mr C. You can check it out here.
In that number there is also aGREAT review of the LUC album
"Set the night on fire". You can check that one out under "REVIEWS".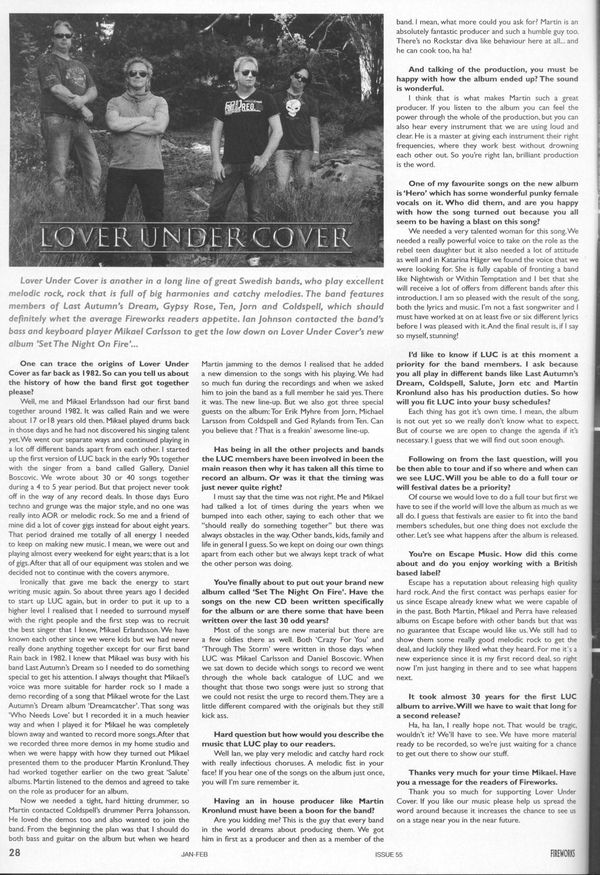 2012-12-14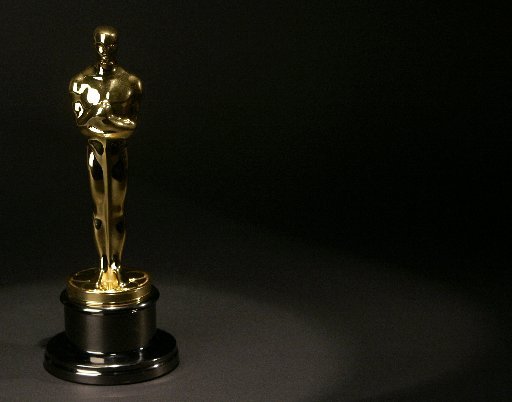 We are SO PROUD to anounce the news from HEAVY PARADISE
that our first album "Set the night on fire" have made it to the
top 20 list in the category "Best album release of the year.
That is alongside other fantastic bands like H.E.A.T, DYNAZTY,
JIMI JAMISON, HARDLINE, JEFF SCOTT SOTO and many more.
It even contains a personal thanks to Mr C and the guys in
COLDSPELL. AWESOME !!! I know that you guys really wanna
know what the list looks like, so check it out right here...
http://heavyparadise.blogspot.co.uk
2012-11-27
Our first album is now out and the reviews is dropping in.
And it´s good reviews people
Check them out under "Reviews"

2012-11-14
Just 2 days left until the album is out. 2 new features
are added on the page. Under "Videos" you can find
all promoclips with teasers of the songs. And a new
"Lyrics" section is also added, There you can find all
lyrics but also the amazing coverart from the album.

2012-10-11
The first reviews have started to drop in.
Take a look under "reviews" and check it out !!

****

ARTWORK.

Our amazing graphic guy Andres Orena have done a fantastic job with the
artwork for the album. If someone out there remeber the artwork from the
wery first PHENOMENA album. Every song on that album got it´s own artwork
to catch the spirit of the song. We have done the same thing with
12 amazing work of art.

Right now theese work of art will only be found in the LUC smartphone app,
but will be published on facebook and homepage when the album is released.
So if you would like to see them right away you have to download the app. :-)
www.app.cat/loverundercover
****

Good news people !!

The new album "Set the night on fire" will be released in
JAPAN by RUBICON music. This release will include
a bonus track with a soon to be revealed special
guest on guitar. We will inform you all when we got the
releasedate.

Cheers.

Mr C

**********
Martin Kronlund Joins Lover Under Cover !!!

Martin Kronlund (Salute, Gypsy Rose, Phenomena)
joins Lover Under Cover as a full member of the band.
We are so happy to have Martin onboard, says Mikael
Carlsson, the founder of LUC. This is the guy
that every band dreams of in the lineup.
Martin says: This is one of the most exciting projects i have been
involved in for years. So when the guys asked me to join
them i could not resist. This will be an amazing album !!

Here is the lineup on the album.

Mikael Elandsson: Vox Keyboard(Last Autumns Dream, Salute)
Mikael Carlsson: Bass,Guitar,Keyboard,Vox
Martin Kronlund: Guitar
Perra Johannson: Drums(Coldspell)

And there is still more to come.....
We still have a couple of surprices left, says Mikael Carlsson.

**********

Coldspell drummer confirmed for Lover Under Cover !!!

It is a great pleasure to confirm Coldspells drummer
Perra Johansson as a part of the Lover Under Cover family.
We are working hard right now with the recording sessions
and it sounds realy great. Perra is a fantastic drummer and we
are looking forward to show you the results in a near future.

And don´t worry all Coldspell fans out there. Perra will
continue to beat the skins in Coldspell as usual.

 
**********
Producer confirmed for the new Lover Under Cover Album .
The album will be recorded in JM Studio and therefore we are very
proud to have one of the absolute best producers around onboard
for the new LUC album.MARTIN KRONLUND has accepted to be the
man to bringthe sound of LUC out to all you rockers out there.
Martin is well known as the mastermind of the sound on the two latest
albumswith Tom Galleys project PHENOMENA. He has also worked with
MIKAEL ERLANDSSON before on the two amazing SALUTE albums.
And of course David Reece on the brilliant
Reece/Kronlund album SOLID:

Here is 3 links to check out:
Salute : Lost In A Dream
http://www.youtube.com/watch?v=MGdlDH9CeFc
Phenomena : Angels Don´t Cry (Feat: Mikael Erlandsson)
http://www.youtube.com/watch?v=34SEO5_VlJo
Reece / Kronlund : Samurai
http://www.youtube.com/watch?v=BqHo1s4zONU
**********

Lover Under Cover signs with Escape Music !!!!!

Feat Mikael Erlandsson (Salute, Last autumns Dream, Phenomena)
and Mikael Carlsson. The recordings will begin in mid-May.
Producer and Lineup on the album will be revealed in the near future,
but we promise it will be a very interesting and exciting setting and a
great moment for all lovers of melodic hard rock.

Spread the word around my friends !!!
Mr C